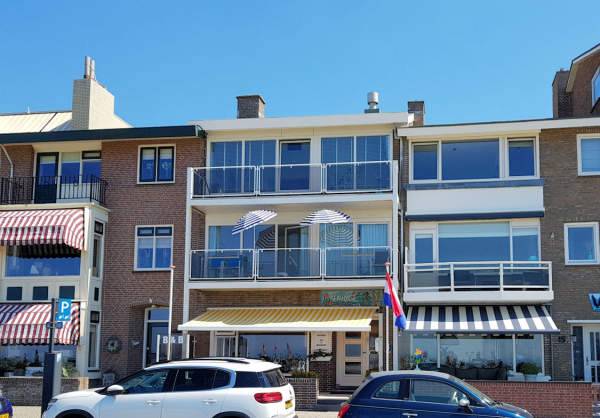 39 Years Of Warm Welcome...
Seahorse started as Pension – Bed and Breakfast in 1970 and has been run by Marianne and Wim since 1983. In those years we have  received many nice guests for a short break or a wonderful summer holiday.
Bed and Breakfast Seahorse, located on the Boulevard of Katwijk with view on the sea, beach and dunes. Make long walks on the beach, enjoy the fresh air, jog along the beach in the morning, spend the day at the beach and at the end enjoy a nice dinner on one of the beach terraces.
There is a casual, cozy atmosphere.
You can always use the guest room, make your own tea or coffee and enjoy the view.